"I love this app. It's so cool. My writing is 10x better and when sending emails it looks so much nicer. This app is truly amazing."
"It's really good, people ask me all the time what app I use"
"𝚃𝚑𝚒𝚜 𝚊𝚙𝚙 𝚑𝚎𝚕𝚙𝚜 𝚖𝚊𝚔𝚎 𝚖𝚢 𝚝𝚎𝚡𝚝𝚜 𝚊𝚗𝚍 𝚎𝚖𝚊𝚒𝚕𝚜 𝚠𝚊𝚢 𝚖𝚘𝚛𝚎 𝚗𝚒𝚌𝚎𝚛 𝚊𝚗𝚍 𝚙𝚛𝚎𝚝𝚝𝚒𝚎𝚛"
Fonts Pro
Fonts Pro is an iPhone keyboard which make it really easy to change and style fonts in any App.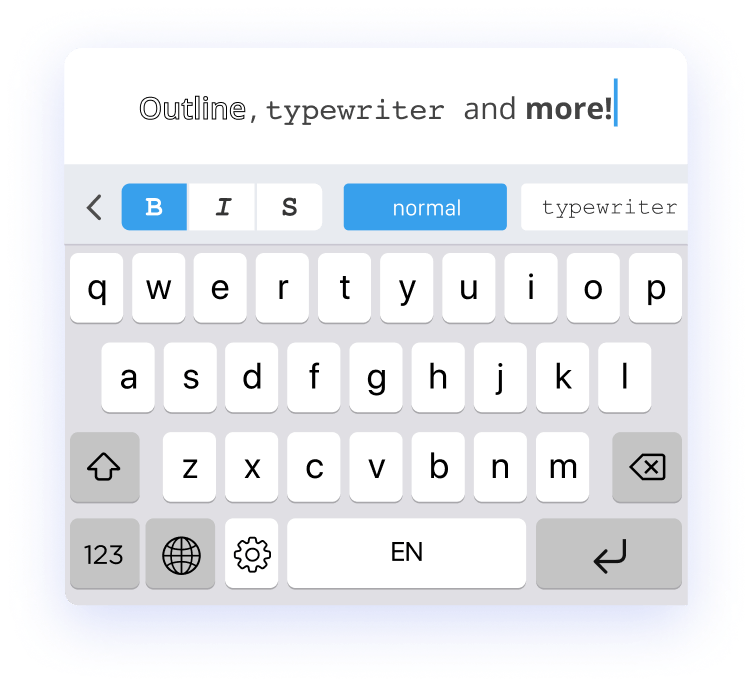 Works on Instagram. Tik Tok. Snapchat. Messages. Whats App. And your favorite App.
Use the toolbar and quickly change the fonts.
Press B and enable Bold
Press I and enable Italics